Mission
Centre of e-Learning (CeL AGH) was founded in 1996 as a unit of AGH – University of Science and Technology to provide technical and pedagogical support in on-line teaching and learning. It was awarded Centre of Excellence by Polish Ministry of Science in 2005. CEL AGH is responsible for the maintenance of e-learning infrastructure for the University, the support for the teachers and students as well as for the e-learning initiatives involving AGH-UST.
Our key interests are: learning design, PLE and eportfolios, social software, open source tools and technologies, open education, integration of tools and mash-ups, e-learning pedagogies.
CeL advocates open education which is reflected in its policy towards resources, applications and tools used for learning and teaching. Its aims are research and implementation – to provide viable, secure and free solutions that can be enhanced and developed by a community.
Openness
CeL realizes the idea of ​​openness in education in many areas at AGH-UST through offering unlimited access to open educational resources, using open tools, providing traning on openness, and being involved in initiatives and projects aimed at opening resources.
The process of systematic implementation of this idea at University has begun in 2004 when an open platform Moodle was chosen as the basic technology for providing online learning at AGH. Then other open tools have been added to Moodle environment – Mahara, OpenMeetings, Redmine.
In 2010, we launched Open AGH, Poland's first university repository of open educational resources for science subjects at academic level. Open AGH gathers courses, presentations, articles and multimedia available under Creative Commons BY-NC-SA licence. It contains materials submitted by the academics but it also includes reviewed results of students' work from "Notes on the Internet" competition. There are more than 100 resources availiable now and the repository is accessed by approx. 2500 users daily. Launching Open AGH repository has been an important step towards developing new collaboration mechanisms to enable a dialogue between academic teachers, PhDs and MA students.
Consequently since May 2013 we have beed developing Open AGH e-textbooks. The first pilot open academic e-textbooks for physics and mathematics are expected to be ready in October 2015.
Since 2010 we have been engaged in national and global events in open education and open science such as Open Education Week or Open Access Week.
E-learning
CeL supports AGH academic teachers in their journey towards implementation of online activities into everyday didactics. We do it by providing advice and consultancy and a programme of courses and workshops.
Among our courses academic teachers can find: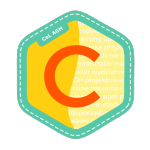 Academic e-learning – certifying course – a four week foundation course for academic teachers covering: examples of academic online learning, basics of UPeL platform (based on Moodle), law, the role of Centre for e-Learning, learning design.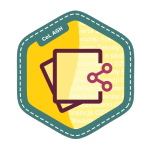 Open Educational Resources in everyday didactics – a two and half hours workshop on effective search and use of OERs in academic practice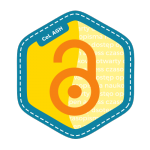 Open Access – face-to-face two-hours workshop about publishing in Open Access and the use and search of Open Access publications aimed at academic researchers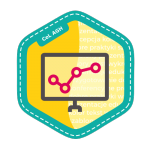 Presentation design – a five week online course on presentation design covering all stages of presentation preparation, consisting of indivitual tasks and group work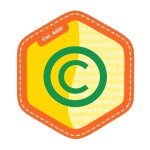 Using digital materials in the classroom – a workshop on effective search and use of digital materials focued on different aspects of legal use at the university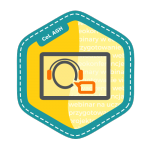 Preparing and leading a webinar – a two weeks blended workshop consisting of online webinar, face-to-face workshop and participants practice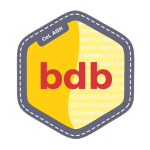 Gradebook in UPeL  – a face-to-face workshop on gradebook in UPeL platform (AGH platform based on Moodle)
Experience
Due to its research and develoment profile, Centre of e-Learning is a project leader and a participant in various european and local initiatives which main objective is enhancing quality and access to education. Its scope goes beyond higer education, targeting activities at learners on different levels and thus addressing lifelong learning. CeL has established cooperation between schools and teachers, develops programmes with training centres and it is involved in development activities with universities and research centres.
Pedagogy
Designing for learning that is active, social and engaging is a real challange in the online environment. At CeL we do our best to support teachers in creating engaging and effective online activities. We build upon e-tivity concept of Gilly Salmon, embed Kolb's model into e-learning design as well as support reflective learning. We promote e-portfolio based assessment and  process to facilitate personal and professional development. We are eager to experiment, receive feedback and learn by practice.
Tools
Moodle-based learning environment has been the official e-learning platform for AGH-UST since 2004. It is administrated and developed by CeL. CeL also offers technical and pedagogical support for local administrators, course developers and students.
Since its pilot implementation in 2006 Mahara has been a testbed for e-portfolio development for schools and universities in Poland. As a pedagogical method is has been used in various projects to document and monitor learners' progress in outcome-based learning.
We also explore and provide videoconferencing with Apache OpenMeetings and IT projects' collaboration tool Redmine.
Projects and cooperation
We belive that competition is a less effective strategy than cooperation. Therefore we take participation in the projects very seriously. If you are looking for a commited, creative and experienced partner in the field of e-learning contact us.
Coordination
VET2EDU | Open online course for VET teacher and trainers in e-learning design and moderation in EN, NO, PL, CR, LT, IT, SL, CZ | LLP LdV 2012-2014 | http://evet2edu.eu/
OPEN AGH e-textbooks | Open academic digital textbooks in STEM subjects: technical implementation and content in physics and mathematics | Internal 2013-2014 | http://open.agh.edu.pl/open2/
OpenAGH | Open resources published by AGH-UST academics and students (as a result of the students' competition "Notes on Internet") | 2011, ongoing |http://open.agh.edu.pl
MAPPED | Open course on e-portfolio for individuals in CZ, IT,  PL, TR, EN | LLP LdV 2009-2011| http://mapped-project.eu/
IT2EDU | Pedagogical qualifications for engineers – postgraduate studies | European Social Funds 2008-2010
eTeacher | Vocational e-learning courses for teachers in e-learning: development of course methodology and curricula for teachers | LLP, LdV 2005-2007
Participation
KIC Raw Materials | Development of online courses for Raw Materials Professional School | 2017-2019
MYLK My lifelong knowledge managment | Design and development of the learners' interface to trace and present learning outcomes online | Erasmus+ 2015-2018
Europortfolio | Developing an open portal on e-portfolio for practitioners, with webinars and OERs | LLP 2013-2015 |http://www.eportfolio.eu/
eCAPACIT8 | Developing infrastructure for publishing OERs for occupational health sector |Health+ 2013-2015 | www.e-capacit8.eu
Work of Art | Research on needs and best solutions for MVST to learn foreigh languages | LLP 2012-2014 |http://www.workofart-project.eu/
PEER! Dare to be wise | Creating Web 2.o tools for peer social learning for seniors | LLP 2011-2013 | http://peer-learning-50plus.eu/
eVET Ready | Self-evaluation tool for e-learning readiness for VET | LLP  2011-2013
e-Excellence Next | Developing benchmarking for quality in online learning at HE | LLP 2011 – 2013
DEDICO | Exploiting the potential of FLOSS | Grundvig 2008-2010
WELCOME | e-learning for technically oriented  SME's: pilot testing of e-elarning courses in CNCs and ECDL| eTen Programme 2006-2008
iCamp | educational web for higher education in Europe: development of open tools and pedagogical solutions for integration of social software and web 2.0 in higher education  | 6. Framework Programme 2005-2009
MOSEP – more self esteem with my eportfolio|  development of train-the-trainer open learning materials on eportfolio | LLP LdV 2006-2008
iCoper | Interoperable Content for Performance in a competency-driven Society:  standards and specifications in e-learning, accessible learning resources and iCoper reference model (eContentplus 2008-2011)
eAkademia | Infrastructure and training for e-learning courses for schools in Krakow Municipality | European Social Funds 2008 – 2011