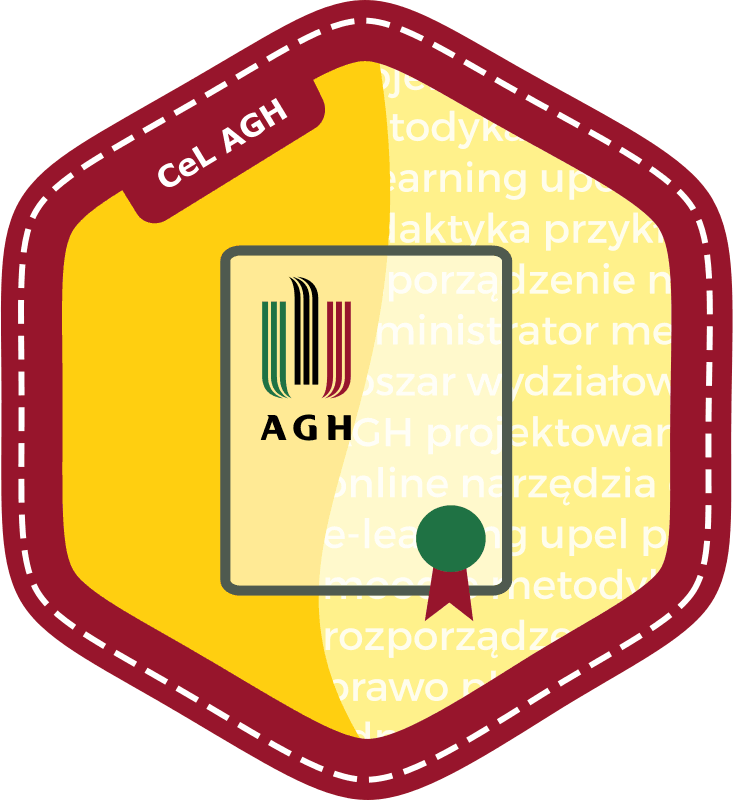 Certification: academic e-learning
Why is it worth doing it?
This course will help you develop a practical understanding of successful online teaching strategies that you can apply in your own practice.
Who is it for?
We know that during the pandemic, teachers did a tremendous job and learnt how to move to online classes in a short period of time. During this training you will not have to repeat what you already know – we want to provide you with high-quality feedback, show some useful learning methods online and give you the opportunity to plan your further development in the field.
What will you learn?
how to set up and start your course using Moodle platform (Week 1)
how to design a basic online activity on Moodle platform (Week 2)
how to build and teach a blended learning course which is a hybrid of different teaching modalities (Week 3)
how to design and host engaging webinars (Week 3)
the principles of instructional design for online courses and how to apply them to your own teaching (workshop in Week 4)
The training consists of two parts:
Online: 10 hours of online training over three weeks
Workshops: 2h online or stationary
Online classes are held asynchronously. This means that during a given week of training you study in a self-paced manner and you can connect with materials, peers, and instructors on your own schedule. The only exceptions are the in-training Blended Learning webinar and the final workshop (the dates are fixed).